Dr John Pereira
MBBS BSc(Med) FRANZCR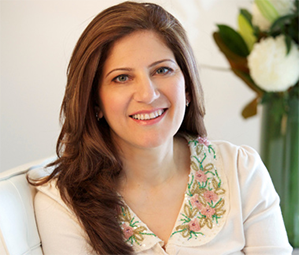 Dr Juman Farjo
MBBS | FRANZCOG | DDU
Dr Glenn McNally
MB BS FRCOG FRANZCOG DDU COGU FAICD
John is a Paediatric & Interventional Radiologist at Prince of Wales Hospital & Sydney Children's Hospital with over twenty years of medical imaging experience in both the public and private sector.
John brings a tremendous depth of Knowledge and has held senior roles such as the Director of Prince of Wales Hospital & Sydney Children's Hospital. John continues to provide a long standing Paediatric Imaging service at St George Private Hospital.
John holds a fellowship Paediatric Radiology and as a result of his dedication to the field is highly skilled in paediatric imaging including MRI (adults & paediatrics) as well as Vascular and non-vascular intervention.

Dr Juman Farjo is a Gynaecologist, Laparoscopic surgeon and Ultrasound specialist in Sydney with over a decade of experience.
Dr Farjo completed her specialist Obstetrics and Gynaecology training at Liverpool Hospital and the Royal Hospital for Women. There in Randwick she took the role of registrar, Senior Registrar, then completed fellowship training in Medical Imaging/Ultrasound and Advanced Gynaecological and Endoscopic Surgery. She completed her Diploma in Diagnostic ultrasound in 2010.
After concluding her fellowship, Dr Farjo joined the Women's Health and Research Institute of Australia, where she spent more than three years working alongside Professor Thierry Vancaillie. This experience greatly advanced her Endoscopic surgical skills, as well as providing much knowledge and experience in the management of Chronic Pelvic Pain and a variety of complex Gynaecological conditions – in particular the management of Asherman's syndrome, both surgically and during pregnancy.
She is currently a Staff Specialist at the Royal Hospital for Women, both as a Gynaecologist and an Ultrasound specialist. She is also a Visiting Medical Officer (VMO) at Prince of Wales Private Hospital.
Dr Farjo is greatly involved with the teaching and training of the Resident medical officers, registrars and fellows at the Royal Hospital for Women, as a training supervisor of the Royal Australian and New Zealand College of Obstetrics and Gynaecology training program.
Her holistic approach to treatment has left her comfortable with non-surgical and surgical approaches, collaborating with other specialists and Allied care professionals to offer the best possible treatment and solution for every situation.
Dr Farjo speaks fluent Arabic.

Dr Glenn McNally is a specialist obstetrician & gynaecologist who practices solely in diagnostic ultrasound and is a RANZCOG certified subspecialist in ultrasound. He trained in Sydney, Glasgow and Vancouver and is currently Director of the Department of Medical Imaging at the Royal Hospital for Women in Sydney as well as being engaged in private ultrasound practice.
He has served on many boards and committees including time spent as President of the Australasian Society for Ultrasound in Medicine. He has a long standing interest in education and improving general standards of practice in diagnostic imaging.